Education Committee
The Education Committee mission is to promote education and training for technical, scientific, and medically qualified staff in the field of transplantation immunology, histocompatibility and immunogenetics throughout Europe and beyond.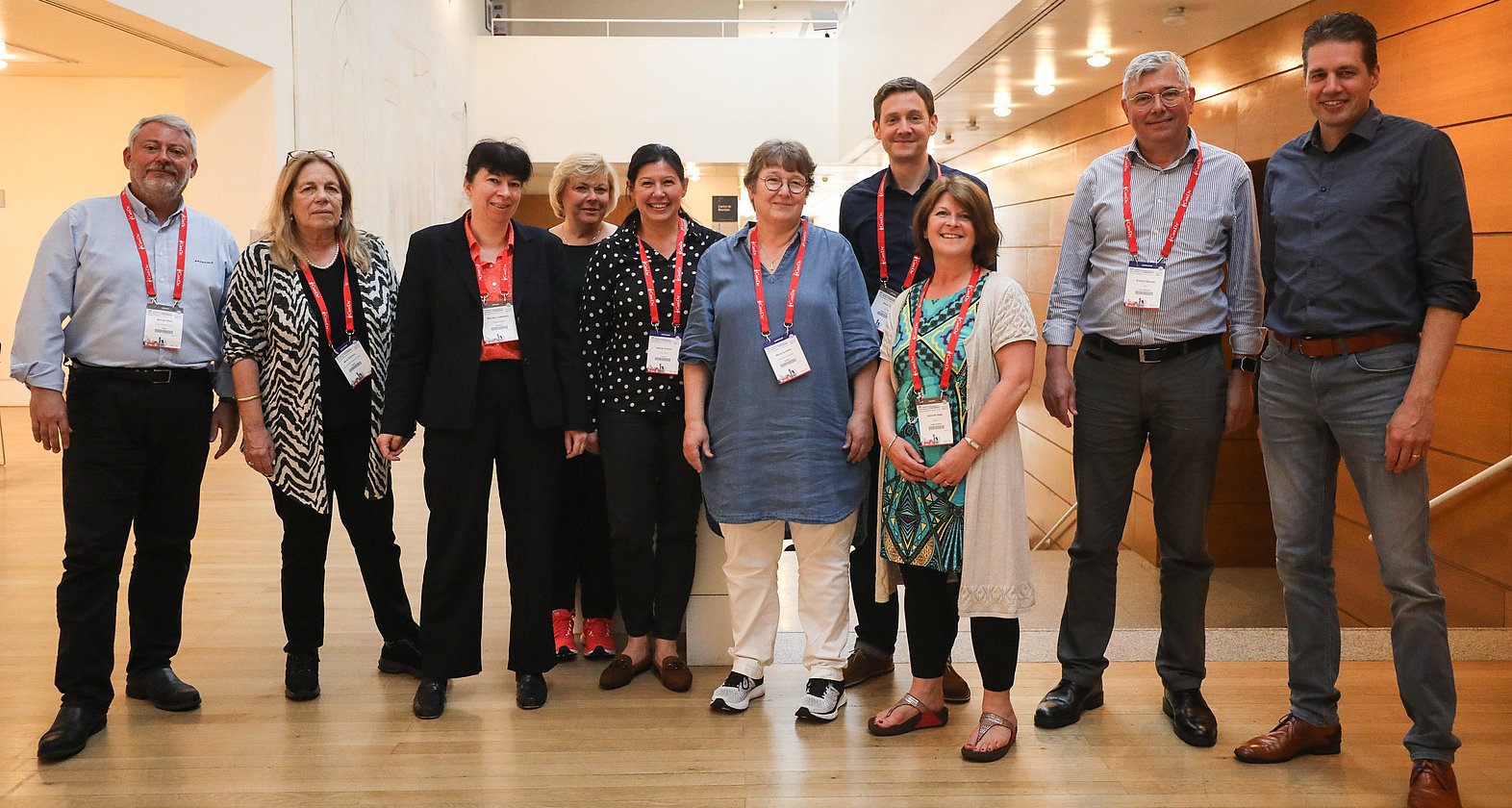 Organisers of regional education meetings/workshops can apply for the official approval of their Educational/Scientific Activity by the EFI Education Committee. This official approval infers that EFI supports the educational content of the conference/workshop, and subsequently enables the organizers to use the EFI logo in all documents connected with their meeting.
To promote training in the field of Immunogenetics and Histocompatibility, the EFI Executive Committee has allocated a fixed number of bursaries for EFI members wishing to visit another laboratory to learn new techniques and to develop research collaborations.
The teaching sessions undertaken during the EFI meeting should provide relevant scientific training events for physicians, biologists and technicians involved in the field of Immunogenetics. The opportunity to enlarge and share detailed knowledge on specific topics by competent speakers constitutes a unique opportunity of improvement for the entire EFI community. In order to contribute to the achievement of this aim, the EFI Education committee has defined these guidelines for the organizers of the EFI meeting to standardize the approach for the organization of the teaching sessions.
Teaching session guidelines Teaching Session Evaluation form Speakers consent form
The International Summer School is an exceptional opportunity for advanced training in the field of Immunogenetics and Histocompatibility. Every two years the International Summer School is organized by EFI, ASHI and APHIA.
Due to the COVID-19 pandemic the 2020 International Summer School is postponed and new dates will be announced soon.
The aims of the Education Committee
Organisation of Teaching/Educational Sessions at the Annual EFI Meetings
Maintain and review the guidelines for organising Teaching/Educational Session at the Annual EFI Meetings
Co-organisation of the International Summer School along with the Chair of the Scientific Committee
Reviewing applications for 'EFI Education and Scientific Bursaries'
Support of Regional Educational Activities
Pursue specific projects approved by the Executive Committee
The projects currently executed by the Education Committee
In cooperation with the European Board for Transplantation Immunology and the UEMS, perform an annual review of the European Specialisation for Histocompatibility and Immunogenetics (ESHI) Diploma syllabus
Establish and maintain a curriculum for an H&I Diploma for qualified technical staff
Establish and maintain web based Educational Programme / EFI-H&I college
Education Committee vacancies
Currently there are no vacancies for the Education Committee.
Committee members Deborah Sage
UK (UK & Ireland) Manuel Muro
Spain (Spain & Portugal) Marie Schaffer
Sweden (Nordic) Marilyn Spyropoulou-Vlachou
Greece (South East Europe) Michael Eikmans
Netherlands (BeNeLux) Antonij Slavcev
Czech Republic (Central Europe)
Postal and visitor's Address
Poortgebouw
Noordzijde, Room N00-002
Rijnsburgerweg 10
2333 ZA Leiden
The Netherlands